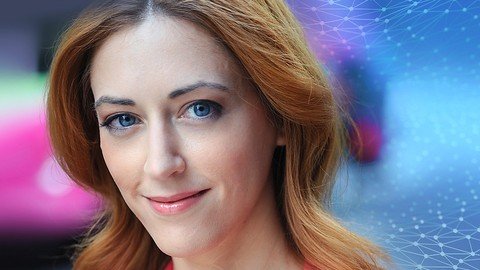 MP4 | Video: h264, 1280x720 | Audio: AAC, 44.1 KHz
Language: English | Size: 652 MB | Duration: 2h 7m
Discover how the brain works, including why the critical inner voice exists, and how to replace it with self-compassion.
What you'll learn
Develop self-compassion through an understanding of scientific research and ancient Buddhist practices
Use meditation to practice mindfulness and presence in every moment
Forgive yourself and accept every aspect of your unique being
Quiet the critical inner voice that holds you back and makes you feel negatively towards yourself
Requirements
This course doesn't require any special equipment or skills. All you need to do is watch the lectures and practice the meditations and exercises provided to transform your mind
Description
This course is taught by Kelly McGonigal, PhD, who is an award-winning lecturer and health psychologist.
Kelly is also an international best-seller who is known for her books, "The Willpower Instinct" and her latest book the "The Upside of Stress." Her TED talk, "How to Make Stress Your Friend," is one of the 20 Most Viewed TED talks of all time, with 10 million views.
With a deep understanding of the mind-body relationship, she fuses findings in the fields of medicine, neuroscience, and psychology with compassion and mindfulness practices that will inspire you to heal from within.
Just about everyone feels that there's something broken or wrong inside of them.
This course will show you how to quell that critical inner voice. As a result, you'll change your brain and remove self-defeating patterns and habits.
You'll learn how to focus on self-compassion and self-forgiveness, which can both be utilized to boost your discipline and willpower.
Develop a Deeper Level of Self-Compassion & Self-Forgiveness
Understand the Science Behind Your Negative, Critical Inner Voice
Develop a Mindfulness and Meditation Practice to Combat Negativity
Access Tools and Techniques That Bring About Positive Change in Your Mind
Use Awareness, Intention, and Attention to Increase Kindness Towards the Self
Remove Negative Patterns, Be Gentle with Yourself, & Invite Positive Change
This course will expose you to the latest neuroscientific insights on self-compassion so you can learn how to apply these concepts in a practical manner throughout your daily life.
You'll explore how your inner critical voice can actually gain strength from your brain's survival instincts. But you'll also discover how you can stop that from happening so you can begin to quiet that negative voice.
Beyond that, you'll also learn contemplative practices for instilling self-care into your being, and you'll use nonjudgmental awareness to create an attitude of acceptance and curiosity about yourself.
Contents and Overview
After a brief introduction, you'll dive right into a mindfulness meditation that teaches you how to focus on the present moment through recognition of the breath.
You'll then learn about the importance of attention, and how your brain behaves and wanders towards negativity and dissatisfaction. This will help you realize that your mind works just like everyone else's when in its default mode.
After developing an understanding of the default mode of the brain, you'll uncover how to move past self-criticism and suffering by using meditation, intention, and attention.
As you move through the course, you'll learn how to develop self-acceptance and self-compassion through various exercises and meditations.
You'll access valuable tools and techniques that you can use daily to overcome the negative voice within and bring more compassion, peace, and joy into your life.
By the time you complete this course, you'll have an understanding of how to compassionately connect with your present and future self, as well as how to accept and love every aspect of your being.
You'll be able to create a more resilient brain, support positive change, and remove any negative emotions and patterns that have held you back.
Downloadable Additional Resources
Powerpoint Slides (Lecture 1)
Practical Application: Values Self-Affirmation and Compassion Letter Exercises (Lecture 8)
Two 30-Minute Guided Meditations
Who this course is for:
Anyone who struggles with self-criticism
Anyone who wishes to quiet the negative inner voice that inhibits peace and happiness
Anyone who wants to take the best of science and Buddhism and use these tools to enhance wellbeing
Anyone who wants to understand how the brain and mind work
Anyone who is interested in establishing a healing meditation practice for the mind and emotions
Anyone who seeks a means by which they can be more compassionate and forgiving towards themselves
Homepage
Code:
https://www.udemy.com/course/kelly-mcgonigal/
Recommend Download Link Hight Speed
|
Please Say Thanks Keep Topic Live
Code:
https://hot4share.com/zsktpicc31r6/rtkct.T.N.o.S.b.K.M.rar.html
Uploadgig
https://uploadgig.com/file/download/C7c8B680dd314dee/rtkct.T.N.o.S.b.K.M.rar
Rapidgator
https://rapidgator.net/file/a963f8c5d187669c8d29903aa23ad489/rtkct.T.N.o.S.b.K.M.rar.html
NitroFlare
https://nitro.download/view/10184D282996068/rtkct.T.N.o.S.b.K.M.rar
Links are Interchangeable - No Password - Single Extraction