Vivaldi v5.0.2497.38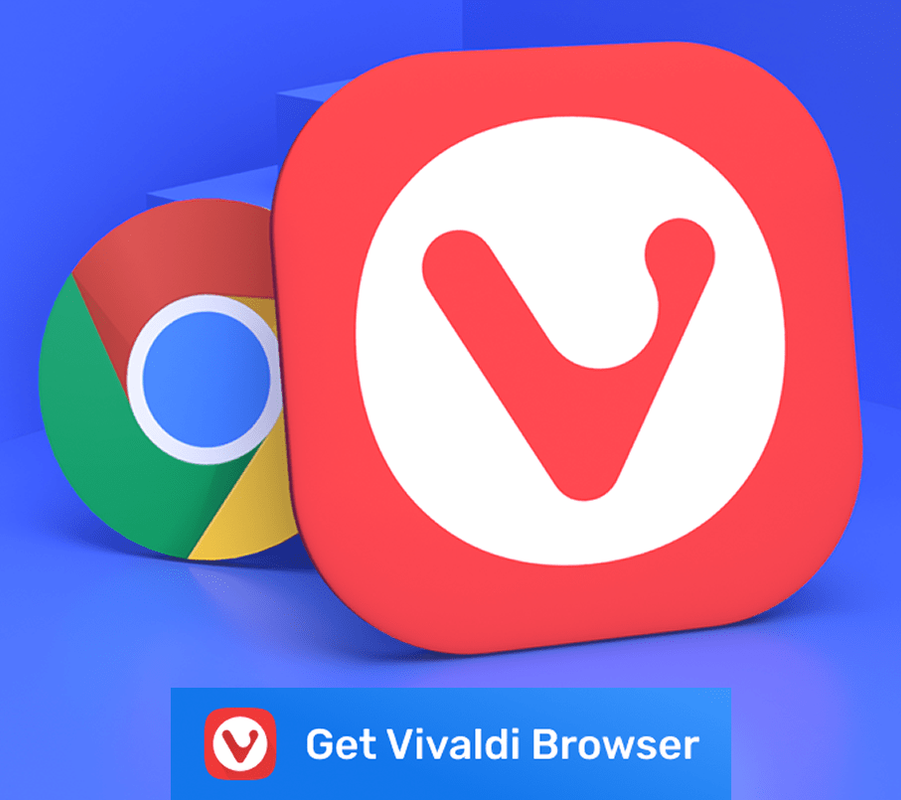 File size: 76.17 MiB | 64-bit | Languages: English, Deutsch, Español, Italiano, Português, Français, ...
Internet/Web Browser. Better than any other browser. If you're not using Vivaldi you're not using the web's best browser.
Built-in features: e-mail client, calendar, contacts, feed reader, translation (108 languages), screen capture (incl. full-page screenshots), ad/tracker blocker, ...
We're building the most feature-packed, customisable browser out there and we have two ground rules: privacy is a default, and everything's an option.
Vivaldi is based on theChromium project, so you can use all the extensions/add-ons for Google Chrome browser. Take a look at the extensions available in the Chrome Web Store.
Code:
https://chrome.google.com/webstore/category/extensions
Features
Code:
https://vivaldi.com/features/
Introducing Vivaldi v5.0
Code:
https://vivaldi.com/blog/vivaldi-5-0-desktop-themes-translate-panel/
Interesting story about Vivaldi browser.
Code:
https://www.wired.com/story/vivaldi-4-2021/
Features
• Tab Management
Unique features give you full control of how you group and display browser tabs.
• Customization
Tweak and tune every part of the browser to create your own unique experience.
• User Interface
An adaptive interface lets you adjust the position, size and appearance of the browser's UI elements.
• Navigation
Get to where you're going faster with fully configurable Search options, custom shortcuts and a Bookmark manager fit for power users.
• Privacy & Security
Vivaldi is built with privacy as a priority and gives you full control of settings critical to keeping your data safe.
• Tools
An arsenal of built-in tools like Notes, Image Properties and more give you advanced functionality without sacrificing performance.
• Mouse & Keyboard
Use custom Keyboard Shortcuts, Mouse Gestures or the command line control of Quick Commands. The choice is at your fingertips.
Release Notes
Changes inv5.0.2497.38: some improvements.
What's new in Vivaldi
Vivaldi Help
Code:
https://help.vivaldi.com/

Code:
https://rapidgator.net/file/b12177386b7f7058fc0d6bda7883fedf/Vivaldi-v5.0.2497.38-64bit.rar.html
Code:
https://nitro.download/view/C5D3ECE70879C43/Vivaldi-v5.0.2497.38-64bit.rar